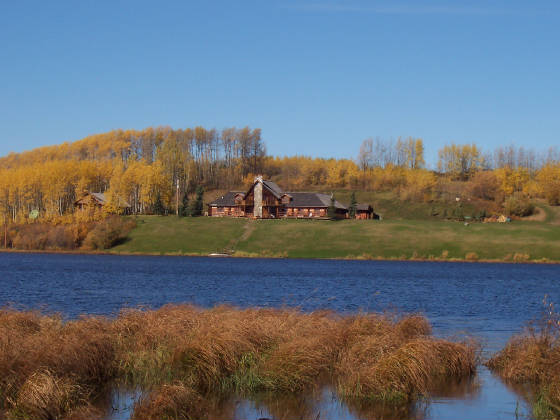 Welcome to our web site!

Canada's largest working buffalo ranch offers some of the finest range riding in British Columbia. While enjoying your ranch vacations, guests can be pampered in the luxury of the full service.

Superb horseback riding on the ranch, with it`s riding arena ,cutting lessons, cattle drives, guided trailriding in the Rocky Mountains, canoeing, hiking, fishing and much more activities. You have the choise....

British Columbia's fauna is as diverse as its ecosystems, yes the two wild animals that best symbolize the wilderness are bears and moose. It's no surprise then that more than half of Canada's grizzlies roam BCs hinterland and that this is the place in the world to see the black bear. Look for moose during your travels.

Our secluded hideaway offers the luxuries of a grand long ranch house, delicious gourmet food and 7 comfortable guest rooms, hot tub, sauna.

A Place For All Seasons

Come join us for the vacation of a lifetime, the perfect setting for fun, adventure and relaxation, enjoy tranquility of nature at its best

We are excited that you are visiting our web site. Our company is here to provide unique adventures for any occasion.

On this site you'll find information about our activities and facilities, along with descriptions of our special getaway packages. We hope you will find all of the information you are looking for about our recreation company.

Our Adress in Canada
Box 112

Tomslake, B.C.

Canada VOC 2LO

Tel. (250) 786-5441

Fax. (250) 786-5397


Or e-mail:
Guest Ranch, Ranch Holidays, Riding Arena, Riding on the Ranch, Trail Riding - in the northern Rocky Mountains, Pack trips, Cutting lessons, Canoeing, Fishing, Bird Watching, Nature Walks, Whirlpool, Sauna, Hiking, Photo Safaris, Eventual Rodeo.